Life Cycle Inventories /
Environmental Footprint Datasets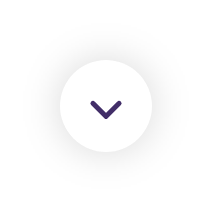 Background
Product Environmental Footprints (PEF) as well as the Organisation Environmental Footprint (OEF) originate from the European Commission's Single Market for Green Products initiative. The objective of the EF project is to develop a common methodology on the quantitative assessment of environmental impacts of products, in order to support their assessment and labeling. The project, running from 2013 onwards, has seen two phases to date, the pilot phase (2013-2018) and the transition phase (2019-2024).
During the project (2013-2018), the PEF/OEF methods were tested by 27 different industry sectors and about 20 Product Environmental Footprint Category Rules (PEFCRs) and Organisation Environmental Footprint Sectoral Rules (OEFSRs) were developed. To apply these sets of rules for the calculation of the PEF/OEF profile of a product/organisation, the processes used require both primary (company-specific) and secondary (background) data. 
Whilst the primary data are to be produced by the organisation applying the PEFCR/OEFSR (or one of their suppliers as specified in the PEFCR/OEFSR), the secondary datasets are to be available to the final user through free dedicated nodes.
The project is in its transition phase (2019-2024). During this phase the implementation of sets of rules established (PEFCRs) is monitored, the rules are expanded, and the background data developed are updated and expanded.
Currently the EU Commission is also exploring how to use the Product and Organisation Environmental Footprint methods in policies.  The 2020 Circular Economy Action Plan foresees that "The Commission will also propose that companies substantiate their environmental claims using Product and Organisation Environmental Footprint methods." It is part of a set of interrelated initiatives to establish a strong and coherent product policy framework that will make sustainable products, services and business models the norm, and not the exception, and to transform consumption patterns so that no waste is produced in the first place. 
Our contribution is there!
After careful analysis on how to best contribute to the project, OSPA and HSPA members have been busy collecting industry average data to develop cradle-to-gate life-cycle inventories for several solvents which are part of consumer products  to facilitate the calculation of Product or Organisation Environmental Footprints (PEFs/OEFs) and assure that a solid Life Cycle Inventory (LCI) data base for solvent is available. This data was compiled by our contractor Sphera and is now available in three different formats from our website. We have included three oxygenated solvents (acetone, butanol and a glycol ether) and three categories of hydrocarbon solvents which have consumer end uses. 
It is freely available and can be used by anyone that wants to apply the EF methodology.