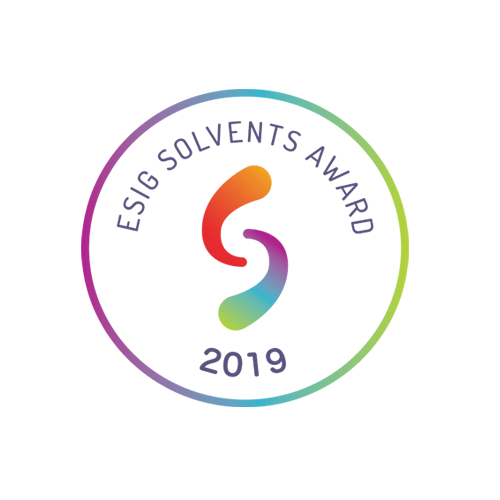 ESIG Solvents Award – FIVE CANDIDATES HAVE BEEN SHORTLISTED!
ESIG is pleased to announce the selection of five finalists for the Solvents Award 2019. They showcase innovations of solvents' downstream users in the fields of sustainability and digitalization:
The ESIG Solvents Award is our way to highlight the safe and sustainable use of solvents with respect to health and safety, environmental protection or product performance or any combination of those.
The winner will be selected by a Jury among the shortlisted candidates over the summer and will receive our Award trophy. The winner will also be strongly promoted at both national and European level. ESIG will sponsor a special celebration event at their site or in their region, while the Award itself will be handed out during a European event relating to the area of the winning contribution. All shortlisted candidates will all also have the opportunity to present their story during the Award ceremony.