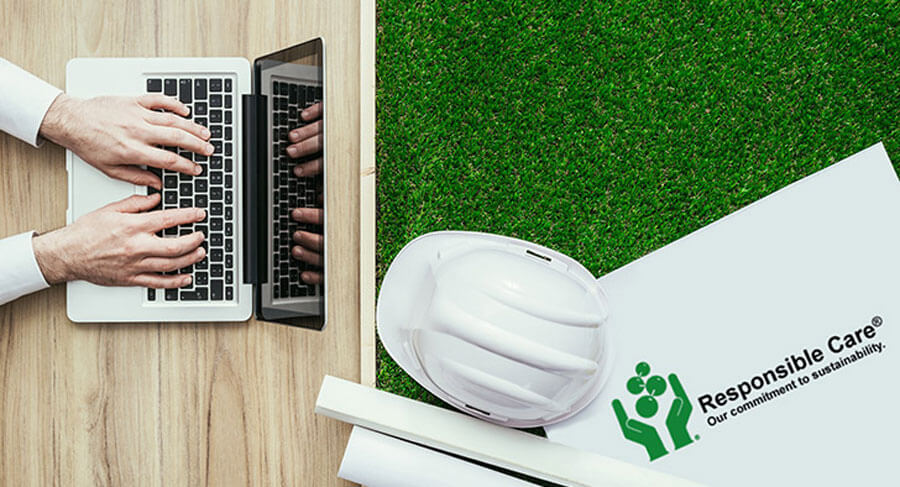 Protecting health, safety and the environment when using solvents is a key part of our mission at ESIG. We are focused not just on supporting members' voluntary commitment to Responsible Care®, but to helping them to go beyond through innovation and respecting best practice.
Responsible Care
Responsible Care® is the global chemical industry's unique initiative to improve health, environmental performance, enhance security, and to communicate with stakeholders about products and processes.
All ESIG members strongly support and endorse the Responsible Care programme.
We help our members to realise their Responsible Care commitments. We provide advice and guidance to comply with the latest legislation and best practice. We encourage our members to share this guidance with all those who come into contact with their products.
By committing to Responsible Care, our members:
Continuously improve the environmental, health, safety and security knowledge and performance of technologies, processes and products over their life cycles to avoid harm to people and the environment;
Use resources efficiently and minimise waste;
Report openly on performance, achievements and shortcomings;
Listen, engage and work with people to understand and address their concerns and expectations;
Cooperate with governments and organisations to develop and implement effective regulations and standards, and to meet or go beyond them;
Provide help and advice to foster the responsible management of chemicals by all those who manage and use them along the product chain.