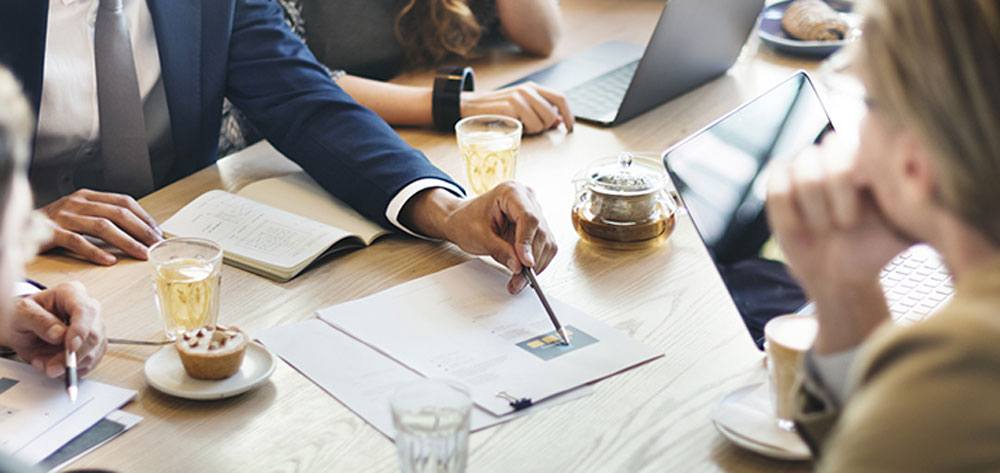 Our mission
The mission of the European Solvents Industry Group (ESIG) is to promote oxygenated and hydrocarbon solvents in Europe and to ensure that the regulatory framework relevant to the manufacture, storage, distribution and use of these solvents is based on sound science and best practice.
We provide our members with the advice and guidance to comply with the latest legislation, while encouraging members to share ESIG insights and advice with all parties that use or handle their solvent products.
ESIG only deals with 'organic' solvents, specifically oxygenated and hydrocarbon varieties. These two types are the most commonly used in Europe. Halogenated solvents consist of chlorinated hydrocarbon solvents, which fall outside of ESIG's mission.
Oxygenated solvents are used when high solvency power is needed. They include substances like alcohols, ketones, esters, and glycol ethers. They can also be used in water-based formulations such as detergents and water-based paints.
Hydrocarbon solvents are typically used in applications where there is low solvency power and separation from water is required. They include substances like paraffinic, aliphatic and aromatic hydrocarbons.
Our management
ESIG is run by a secretariat from our headquarters in Brussels, Belgium. We work closely with our colleagues at the European Chemical Industry Council (Cefic).
Our members
Our structure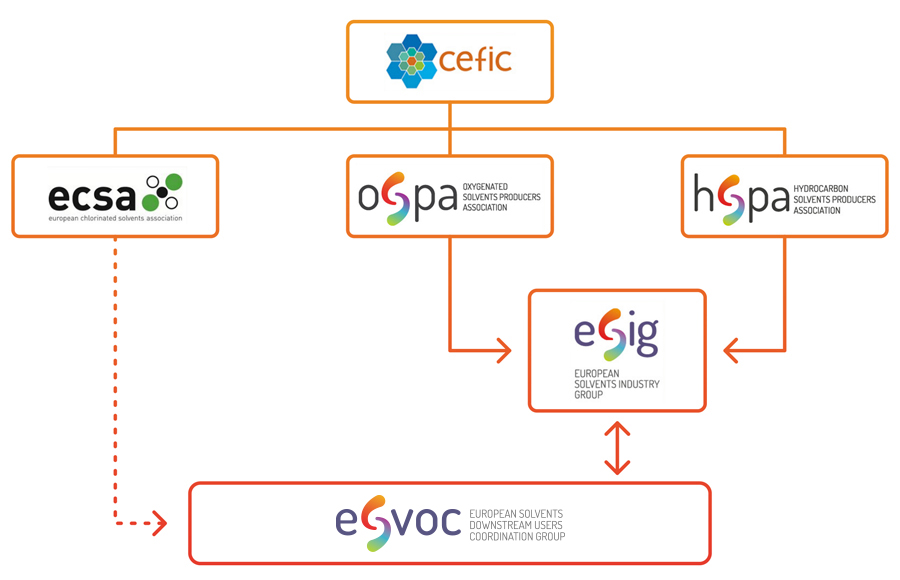 This group supports the European solvents industry and solvents users to protect health, safety and the environment when using solvents. Our programme includes:
Best Practice Guidelines, videos and training on the safe handling and use of solvents
Tools and templates to perform health and environmental exposure assessments and communicate the results along the Supply Chain on Safety Data Sheets
Product Stewardship Awards to recognise excellence and innovation in the use of solvents
Partnerships with the European Agency for Safety and Health at Work (EU-OSHA) and the UK Solvents Industry Association (SIA).
This group represents the views of the hydrocarbon and oxygenated solvents manufacturers vis-à-vis regulators, key stakeholders and downstream users. They collaborate with EU Institutions to develop or review key pieces of legislation and work with members to develop position papers. Key topics include: air quality (including VOC emissions), NEC Directive, Sustainability, bio-based solvents and REACH.
The group's programme aims to share information and increase awareness for ESIG activities towards members and external stakeholders. They produce communication materials including:
Solutions (ESIG's newsletter)
Printed publications (brochures and posters)
Digital media (videos)
Website pages
ESVOC, the European Solvents Downstream User Coordination Group (originally European Solvents Volatile Organic Compounds Coordination Group) is a unique platform that brings together manufacturers and their downstream users trade associations to facilitate the implementation of relevant existing legislation.
Together, participants work to harmonise approaches, collect data, offer advice and exchange best practices in different areas. There are several working groups dealing with specific topics: the ESVOC Core Group (CG) with its Air Quality and the Indoor Air Quality subgroup, the BREF Surface Treatment using Solvents (STS) group and the REACH dedicated GES and SPERC Working groups.